Message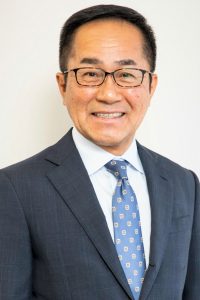 Greetings from the President
 I, Masahiro Kanno, am very honored to have been elected President of the Specialty Coffee Association of Japan (SCAJ). I am seventh in a line of presidents that began
with Tatsushi Ueshima, who headed our association from its founding in 2003. Our membership has been growing with each passing year, with 1,750 memberships supporting the SCAJ as of the end of 2019.
 The spread of the COVID-19 pandemic this year has had an enormous impact on
Japan and other parts of the world. It has dramatically reshaped people's lives across
many corners of society, affecting businesses—including, of course, the specialty coffee
industry—schools, and even home life. It will take some time before the world can return
to pre-pandemic lifestyles, and until then we will collaborate with other colleagues of
our communities to adapt to the "new normal" and surmount the challenges that remain
in our path.
 I would like to take this opportunity to look back on the history of Japan's coffee industry since World War II. After Japan rose from the ashes of the war and achieved high-powered economic growth, the 1970s ushered in a coffee shop boom that roughly coincided with a surge in the popularity of dining out, seen in the rapid growth of casual and fast food restau-
rants. This was followed by the emergence of self-service cafés in the 1980s, and the Japa-
nese debut of Seattle-based coffee shop chains in the 1990s. Specialty coffee began really taking off globally
in the 2000s, just the right time for the launch of the SCAJ in 2003. Today, there is still much room for our industry to grow, as a FY2019 market survey indicates that only around 10% of general consumers are familiar with specialty coffee.
 The aims of the SCAJ are to promote the shared interests of its members and to increase specialty coffee consumption through educational efforts and outreach for spreading systematized knowledge and technical expertise in specialty coffee.
In doing so, we hope to play a key role in further evolving Japan's coffee culture and advancing the global specialty coffee movement.
 Since our founding, we have endeavored to grow specialty coffee knowledge and expertise by hosting diverse seminars
and workshops, including the SCAJ-certified Coffee Meister program. At the same time, we have run the Japan Barista Cha-
mpionship and various other competitions, producing coffee experts capable of competing on the world stage.
 Nevertheless, as the aforementioned survey reveals, the Japanese public's familiarity with specialty coffee remains less
than desired. Accordingly, we must strive to further expand this market by focusing our energy on developing it in ways that
attract untapped customers to the delightful world of specialty coffee.
 As I noted, the ongoing pandemic is altering our lifestyles. And, this will likely change the way the people experience coffee. The SCAJ should seize this change as an opportunity to take action to increase frequency of drinking specialty coffee. Such action, I believe, will help to boost our members' sales and bring smiles to their faces.
 Going forward, we will strive to further grow our industry not only by continuing to host seminars, workshops, competitions,
and other activities for disseminating knowledge and expertise, but also by enhancing the way we operate—including experi-
menting with new approaches that adapt to the new normal—and thereby enable a larger, broader spectrum of people to safely and confidently join our ranks.
 I am also committed to cultivating public understanding of specialty coffee and increasing opportunities for everyone to enjoy specialty coffee as a fixture of everyday life. My fellow Board of Directors and Executive Committee colleagues and I will discuss, decide, and execute effective strategies for making that vision a reality.
 In closing, I would like to ask all SCAJ members to please continue extending your valuable support to our society's activities.
Masahiro Kanno
President
Specialty Coffee Association of Japan