Message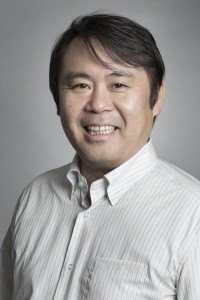 Greetings from the President
I, Kentaro Maruyama, am honored to be elected as the 6th President of the Specialty Coffee Association of Japan. Established in 2003, the Association has continuously achieved steady growth and the membership most recently increased to 1,701 (as of the end of 2017).
During this period, we have worked on building awareness and sharing information on specialty coffee through various contests, educational seminars, events, etc., as well as a yearly conference. With people from Japan winning several world championships in various contests, Japan is now widely known to the world for its expertise in specialty coffee.
There is no doubt that the Japanese market will attract greater attention from abroad with the Tokyo Olympic Games to be held in 2020 boosting the number of tourists to Japan. I believe we can call it a favorable opportunity. On the other hand, we can see that competition for specialty coffee raw materials is growing fiercer in producing countries. This is due to increase in demand from Asian countries, let alone western countries, and this situation can be said to threaten the securing of raw materials.
What measures can we take for the Japanese specialty coffee industry to gain a good position in the world while increasing domestic consumption amidst such an environment?
Following the policies which my predecessors have implemented, I intend to manage the Association by focusing on the following items.
● Obtain and provide the latest information on specialty coffee from both producing countries and consuming countries
Evolution in refining methods in producing countries is a thing to behold. Furthermore, equipment and techniques related to extraction and roasting are also evolving with astonishing speed. The Association will convey the latest information on these through exhibitions and various seminars.
● Maintain and educate about the basic quality level of specialty coffee
The number of new entrants is increasing due to a coffee boom in recent years. However, we also hear of many who are opening shops thinking that the business is simple, meanwhile their basic quality and technique are lacking. We will contribute to enhancing the overall level as an association capable of providing a basic education concerning specialty coffee.
● Enlighten ordinary customers on specialty coffee
Although specialty coffee has established a firm position among coffee professionals, it is yet to be known among ordinary people. Enlightening ordinary customers and transmitting information to them will be crucial in order to expand the market further.
● Improve professional skills through each committee's efforts to enhance educational programs; Establish SCAJ certification system
Education and information provision on various fields are being conducted frequently through each committee's activities. The Association will continue its efforts through the Certification Committee Board so it can establish a unique SCAJ certification system that integrates such knowledge.
● Continue and develop various specialty coffee competitions
Competitions are where professionals engaged in specialty coffee can show the results of their daily training. The Association will continue to promote competitions which motivate several related parties.
The specialty coffee market in Japan owes its growth to this scale to the efforts of respective members and committees. I ask you, directors and all members, for your support and cooperation in attaining further growth of specialty coffee consumption and development of the specialty coffee industry.

Kentaro Maruyama
President
Specialty Coffee Association of Japan